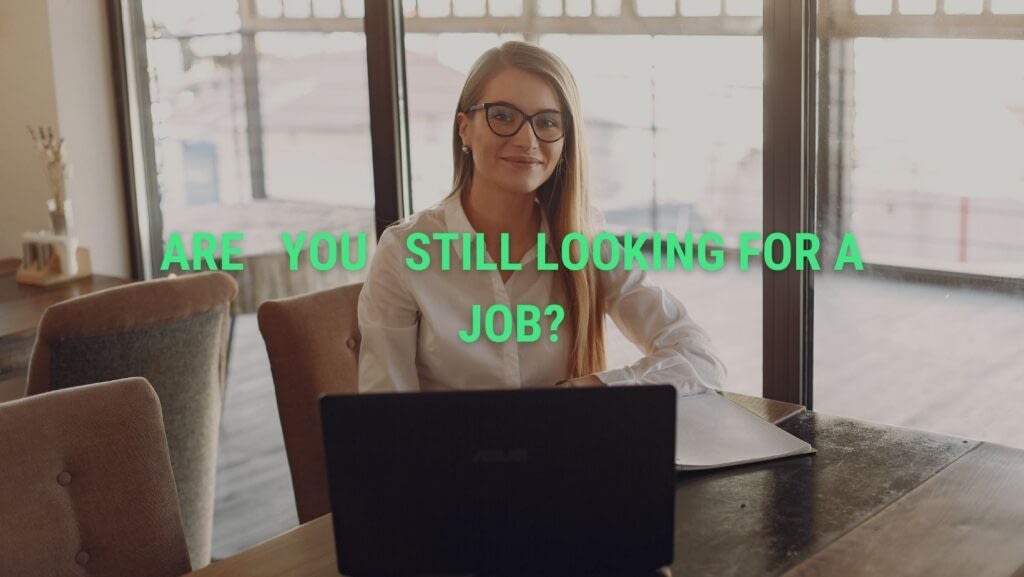 Are you still stuck at home, looking for a job? Are you wondering how to continue being productive while looking for a job?
Let me tell you my story . Hopefully it will inspire and help you go through this difficult period with more ease.
After 2 years of stressful work, I was really looking forward to a vacation in my country. This was happening in February last year.
But pandemic started and instead of 1 month holiday, I end up with more than a 1-year extended holiday.
The first months were a bit stressful but, to be honest, being back at home with my family and friends was the best thing that could happen to me.
Returning to Dubai in September last year, was a shock.
This city which was always busy, full of life, and vibrating of energy, looked deserted. People were sad, depressed, streets were empty.
Looking for a job in hospitality proved to be a difficult task, as expected. I knew it will take a lot of patience from my side.
The question was, what to do with the rest of the day? How can I use all this free time in my favor?
Between looking for jobs, a few zoom interviews, there is a lot of free time left.
Keeping busy, in a productive way means doing things that will keep you active, mentally "sane" and busy with a purpose.
First of all, I was never without a job for so long. Second, I really did not know how long to plan for.
There was one thing I really wanted to finalize and never had time to do it.
In 2018 I started a 6 monthly Internet Marketing Course. It was difficult, outside of my area of expertise, and time-consuming. As a result, I only completed 2 modules of the course
I decided to finish this course .I knew this would be a project that will really challange me and keep me busy.
So I contacted the training company and requested to start over.
Apart from the course, I decided to follow 2 other goals : loosight and start a healthy diet.
I started by rewriting my goals for 2021 and scheduling my days around them.
Here is my daily plan and my recommendations for you:
Wake up every day at the same time
If you can, wake up around 6 am. Is not so difficult these days, the sun is already up. If you are not an early riser, change the time according to your lifestyle.
I really do not think is so important what time you wake up. The important thing is to create a daily routine, know the times when you are most productive, and use the time effectively.
Take a shower
This will put you into motion. Try to alternate hot water with cold water, it will wake you up!
Do some flexibility exercises
There are plenty of videos on youtube that can be a source of inspiration. I consider flexibility exercises while waking up to be very useful.
Have a study plan
Is there anything you want to learn and never had the time or energy for? Well it is now or never! Go for it!
Have an exercise routine
Is up to you what you choose, I am not a fitness expert. But for me, combining cardio with flexibility proved to be a good combo.
Do not eat without control
Try to cook for yourself and eat healthy. Me personally I am a meat lover but when I read this book, Eat to live, written by Dr. Joel Fuhrman, I really reconsidered my food choices.
Always plan the next day
Planning is important, but you never know what the next day will bring. You might have an interview, many jobs to apply for, so be flexible.
You might not achieve today what you initially wanted but the important thing is that you are making progress..
Do something relaxing every day
Plan some time for you to enjoy: watch movies, skype with friends and family, learn to cook a new dish, take online dancing classes, whatever makes you happy.
The hardest thing for me was to discipline myself to do in a day a little bit from all the things I wanted to do. I get easily involved with something I like and forget about the rest.
That's why keeping the goals in front of you and planning around them is so important. It keeps you focused and gives you direction .
I had to try, experiment, change my daily planning several times till I found something I could follow .
I can not say I have perfect planning , but there is one thing I can say: I am making progress every day towards my goals!
So when the time is right, when I find the job I want or another opportunity, I will be ready to engage again and work at full capacity. Not to mention that, considering the studies I have done, I can add some new skills to the mix and make my new job easier.
What about you? How do you cope with this difficult period? Anything you want to share?
Please feel free to comment below.